Published on 22.08.2022 14:40
The Euro has once again fallen below parity against the US dollar as we enter today's European trading session and this time the break below could be more sustained after an aggressive tone by the US Federal Reserve at the end of last week showed more rate hikes are in the pipeline starting with a possible 75 basis point rise next month.
The U.S. central bank needs to keep raising borrowing costs to rein in inflation, which is sitting a 4 decade high and shows no signs of abating which is putting immense pressure on the American consumers and the US economy overall.
The Fed looks to have more leeway when it comes to hiking rates than central banks such as the European Central bank who are having to deal with a possible recession in the Eurozone.
With higher rates coming in the US, and little in the way of good news to support the Euro overall, the shared currency is likely to remain depressed for some time.
"A break below parity at this juncture could well be meaningful. The break in parity last month was fleeting and was only below parity on an intra-day basis on one day – 14th July. To then bounce but retrace the bounce and break back below parity would be an indication of increased confidence of the next breach being more sustained. That's certainly what we expect." Said analysts from MUFG.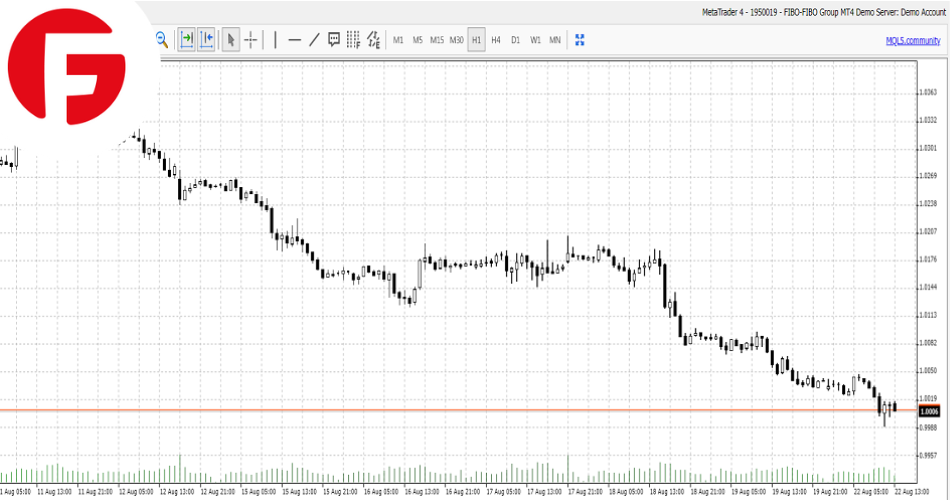 Looking further ahead today, there is not much in the way of economic news from both sides of the Atlantic so market participants will await tomorrows economic news which kicks off with the release of the composite and manufacturing PMI numbers from Germany and the Eurozone as a whole followed by the release of global manufacturing and global service PMI numbers from the US during the American session.