Published on 19.11.2021 12:10
As mentioned in yesterday's article, the Euro has undergone somewhat of a relief recovery after reaching a 20-month low against the greenback, even brushing off another strong round of data from the US in yesterday's trading session but as we enter today's European trading session the European currency has met with stiff resistance.
Yesterday, the US Bureau of Labor Statistics (BLS) released the Initial Jobless Claims for the week ending November 13 which came in at 268K, against analysts' expectations for a figure of 260k but lower than the previous weeks reading of 269K. The Continuing Jobless Claims fell from 2.209M to 2.080M in the week ending November 6.
The main takeaway is that it is the fifth consecutive drop in Jobless Claims, showing that the US labor market recovery is gaining traction and the US Federal Reserve will feel even more pressure to raise interest rates in the nearest future.
As we look ahead today, Market participants will focus on the release of the Producer Price Index (PPI) from Germany and speeches from European Central Bank (ECB) President Christine Lagarde and German Buba President Dr Jens Weidmann.
In the American session the main driver of the EUR/USD currency pair will be a round of monetary policy speeches by US Federal Reserve board members Richard Clarida and Christopher Waller to round out the trading week.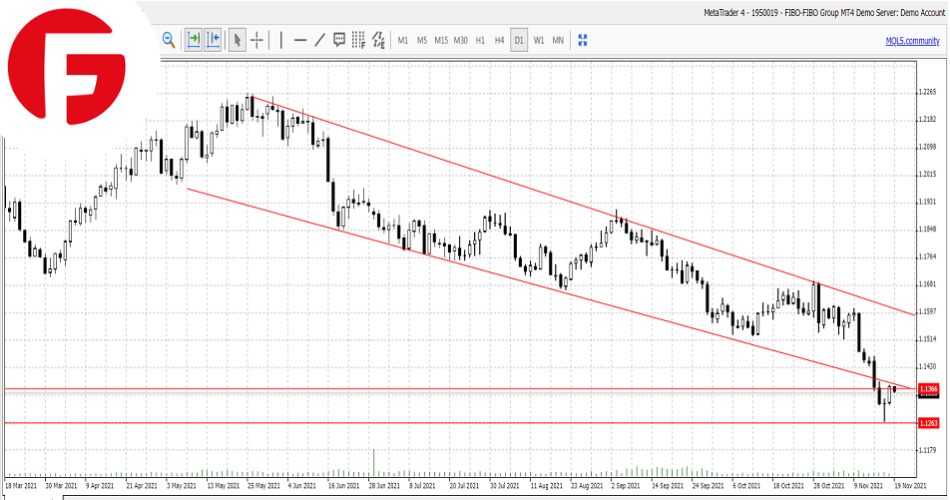 The lingering threat of higher rates in the US is likely to smother any meaningful rally for the Euro against the US dollar but there is also another urgent issue, the number of coronavirus cases in the Eurozone which are rising rapidly and forcing such countries such as Germany, Austria and the Netherlands back into lockdown.
This threatens the fragile economic recovery in Europe that is currently underway and if there is any signs that the growing covid c19 pandemic is damaging the economic data, we are likely to see another sharp downturn in the Euro.
"Next week's consumer, flash PMI and IFO surveys will be of increased interest. If there are any signs of Covid cases impacting the surveys, EUR will be under increasing pressure despite recently holding 1.1275 support." Said analysts from Westpac.
"EUR/USD rebounds are likely to be capped around 1.14 unless surveys prove to be notably strong. A break below 1.1250-75 could trigger another 2-figure decline." they added.