Published on 05.07.2021 11:04
The Euro fell to its lowest level against the US dollar since early April in the aftermath of a strong jobs report from the US which has once again lifted expectations of a reduction in monetary stimulus from the US Federal Reserve.
The latest Non-Farm payrolls figures hit the market at 850K, well above analysts expectations for a number of 700K and although the Euro initially tumbled against the greenback down to $1.1808, the currency quickly recovered to end the day in positive territory as the market digested the news of the other employment figures.
Although the NFP numbers came in strongly, the unemployment rate missed expectations rising to 5.9% against a predicted figure of 5.7% while the average hourly earnings showed a reading of 0.3% against last month's figure of 0.4%. The job participation figures were also unchanged at 61.6%.
These mixed signals about the state of the US employment market clearly raised concerns amongst some traders and shows not all in the market are ready to believe the Fed is on the verge of tapering or lifting interest rates any time soon.
The Minutes from the Fed's June board meeting are due to be released on Wednesday where they will present their view on the economic and inflation outlook, and this should give the market some more guidance on their future plans as the year rolls out.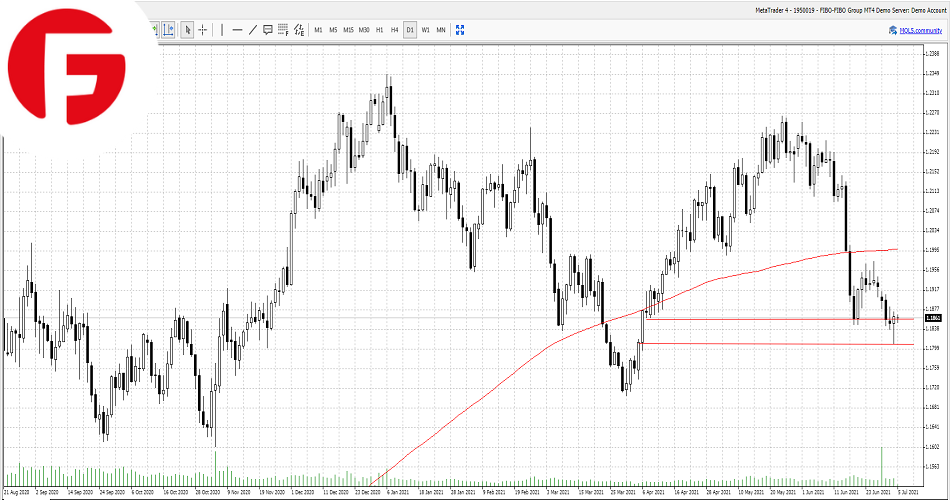 On the chart, it is clear to see that the Euro found buyers ready to jump in at the $1.1812 and the momentum has continued on in todays trading session as we have seen a break though the recently formed resistance level at $1.1846.
The public holiday in the US today should see the market remain relatively calm and leave the Euro trading in a tight range against its US counterpart.
Tomorrow we will see the release of retail sales figure from the Eurozone as well as ISM manufacturing figures from the US which should breathe some life into the currency pair and should continue until the minutes meeting on Wednesday.