Published on 12.08.2022 16:45
The dollar rallied against the Euro in today's trading session but was set for a weekly drop as traders weighed declining U.S. inflation data against comments from Federal Reserve officials who cautioned the battle against rising prices is far from over.
U.S. import prices declined for the first time in seven months in July on lower costs for both fuel and non-fuel products, data showed earlier today, in the third report this week to hint inflation may have peaked.
Another two key inflation measures, one for consumer prices and the other producer prices, cooled in July, data on Wednesday and Thursday showed, prompting traders to reduce bets that the Fed will raise interest rates by 75 basis points for a third consecutive time when it meets in September. The consensus is now more geared towards a 50-basis point rate hike
The dollar dropped more than 1 percent against the European currency after Wednesday's consumer price index data but has reversed some of those losses and is on track for a 0.8% decline for the week.
The greenback's turnaround today followed a warning from Fed officials who made clear they would continue to tighten monetary policy. San Francisco Federal Reserve Bank President Mary Daly said on Thursday she was open to the possibility of another 75-basis point hike in September.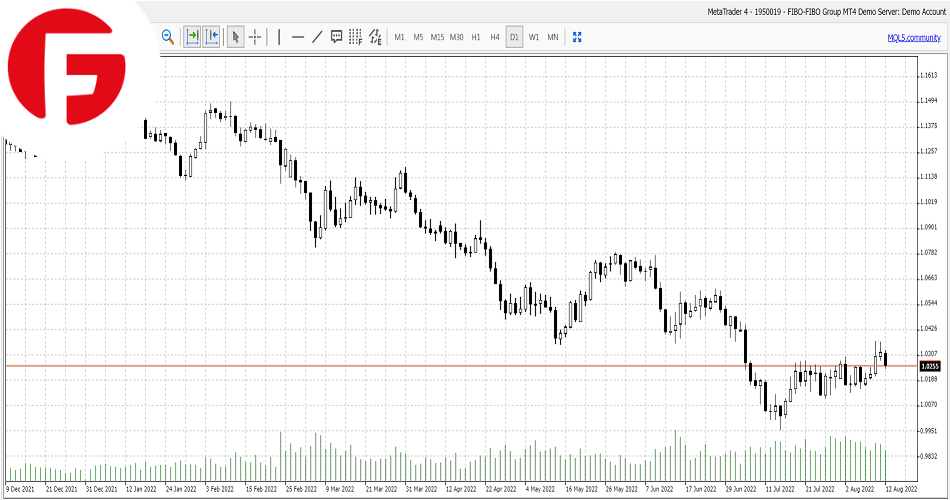 "For the US dollar generally, the sell-off this week in our view will not be sustained. It is much too early for the Fed to pivot and comments from Fed officials since the CPI data suggests a determined Fed that want to tighten a lot further before signaling to the market any sense of a change in stance. The rebound in the equity markets will likely make the Fed more determined to hike aggressively." Said analysts from MUFG
"The Jackson Hole gathering will likely be used to signal the Fed's determination and with another jobs report and CPI report before the FOMC meeting in September, the market could soon start to price in more tightening over the course of the remainder of this year." They added
Traders are now pricing in around a 36.5% chance of a 75-basis point Fed rate hike in September while the odds of a 50 basis point hike has risen to 63.5%