Published on 14.09.2021 11:43
The Euro has continued it recovery from yesterdays nearly 3 week low as we enter today's European session and the key to the European currency's fortunes today against its US counterpart will be the release of Consumer price index figures from the US.
The news was made more important by the fact that EU Governing Council member Francois Villeroy de Galhau, noted in an interview that the recent spike in inflation above the European Central Bank's target is temporary and left investors speculating that the ECB may leave their stimulus program in place for longer as they let the inflation figures subside.
On the other hand, a good set of CPI figures from the US today will all but guarantee that the US Federal Reserve will kick start their tapering program as the year closes out and is likely to send the Euro spiraling downwards.
From the Eurozone today we can see it is a pretty quiet day ahead on the economic calendar with the only notable news being the release of the latest inflation figures for Spain.
Unless there is some extraordinary movement to the upside or the downside with regards to these numbers, we don't expect the release to have any impact on the EUR/USD currency pair,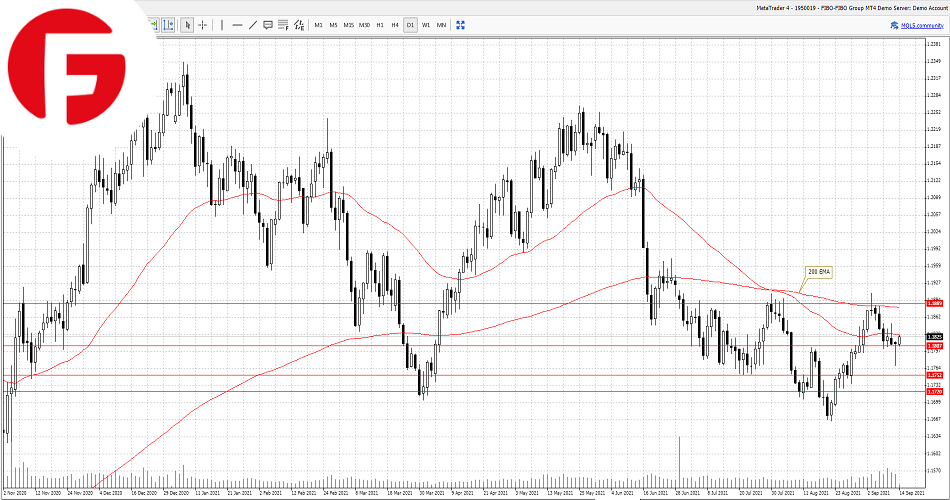 On the chart we can see the Euro received major support as it headed down towards the $1.1750 level and the bulls pushed the price all the way up to back past the $1.1800 mark in yesterday's trading session.
In today's session the EUR/USD currency pair has made a nice bounce upwards from the $1.1817 support mark and it will be key for the Euro to hold this level as we head into the CPI figures from the US today.
A good round of numbers is likely to see the $1.1750 resistance level tested again and should this fail to hold, we may see a drop to the next resistance level of $1.1720.