Published on 03.06.2022 11:29
Over the past few weeks, rising economic woes have pushed the markets to cut back on their Federal Reserve rate hike expectations for 2022 over fears the US may be pushed into a recession. This comes as the odds of a 50-basis point rate hike in September dwindled amid increasingly cautious commentary from the Fed.
But just yesterday a spanner was thrown into the works after the release of strong manufacturing data which shows the US economy is powering ahead and goes to show it may be a bit premature to think the Fed will ease up on their rate hiking cycle.
The US ISM Manufacturing PMI for April hit the market at 56.1 versus analysts' expectations for a figure of 54.5 and also higher than last month's figure of 55.4 with anything over 50 demonstrating an expanding sector.
This was backed up yesterday by a strong round of jobs figures with the release of the initial jobless claims figure which shows the number of Americans claiming unemployment benefits which shrunk to 200,000 against last month's figure of 210,000. A strong jobs market is a key factor for any further rate hikes from the Fed.
Inflation, which is running at its highest level in 40 years is showing some signs that it has reached its peak, and this is one of the reasons according to some analysts why the Fed should not be so aggressive with rate hikes and a total of 200 basis points may be enough to help the inflation decline along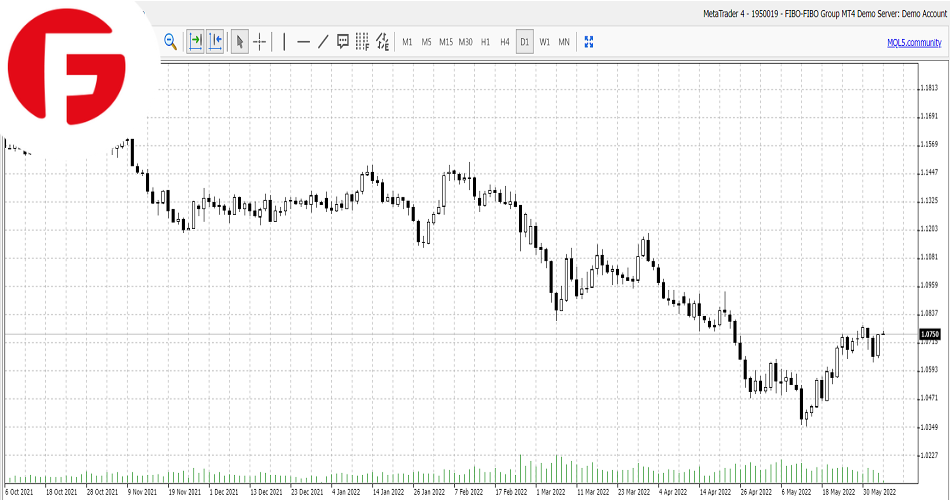 The answer to the US dollar's fortunes may arrive today as market participants await the release of the highly anticipated non-farm payrolls (NFPs) report today which is expected to hit the market at 350,000 against last month's figure of 428,000 and some are forecasting the figure could come in even lower.
A softer jobs report could see the markets unwind some of the hawkish expectations on the greenback priced in over the past couple of days which would boost risk appetite, perhaps pushing EUR/USD higher. The other side of the coin sees a strong NFP result that could see traders shift their focus back on the central bank fighting inflation which will keep the current US dollar rally alive.