Published on 10.01.2023 11:00
The Euro is taking a breather against the US dollar as we get ready to enter the European trading session after rallying hard for 2 straight days as market participants await key economic news which is due out later today.
With energy prices such as gas on the slide, the European economy may be in better shape than thought only a few months ago and as the New year kicks off, we may see a more resilient economy.
European Economic Affairs Commissioner Paolo Gentiloni said in an interview with the Italian newspaper Il Sole 24 Ore he expects Eurozone GDP contraction around the start of this year may be less deep than was expected in November.
"The 0.3% forecast still seemed quite solid but various factors suggested the contraction expected in the fourth quarter of 2022 and the first quarter of this year would not be so sharp as had been expected," Gentiloni noted.
Overall US Dollar weakness has also contributed to the Euro's current rally as optimism fades over the direction of the safe-haven currency after US macroeconomic data published last Friday, which suggests the Federal Reserve could slow the pace of tightening.
Federal Reserve officials backed such speculation, as San Francisco Fed President Mary Daly said that 50 bps or 25 bps are on the table for the next meeting. Atlanta Federal Reserve bank president Raphael Bostic added rates should rise to 5% or 5.25%. Both pledged more hikes to tame inflation before they could finally pause and hold for some time.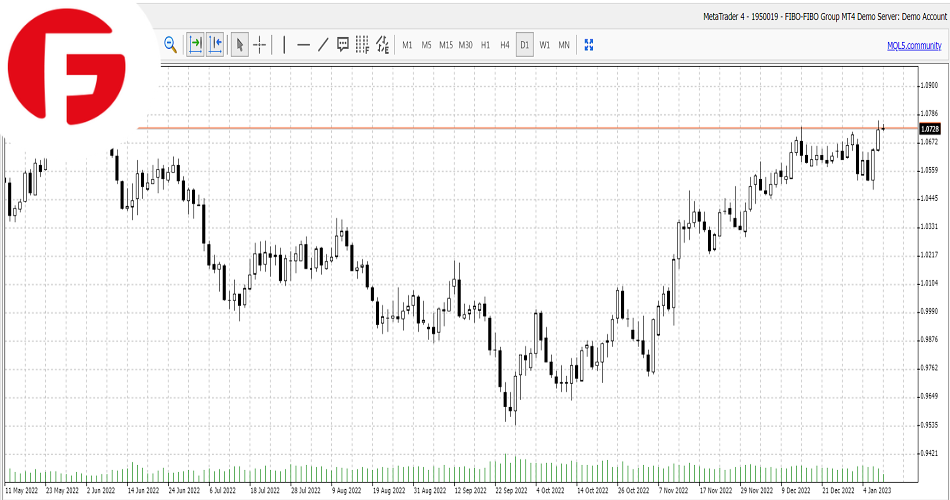 Looking ahead today, the main drivers of the Euro/USD currency pair will a monetary speech from US Federal Reserve president Jerome Powell where the main focus will be interest rates and market participants will be looking for signs of any slowdown in the pace of rate hikes in the coming months.
Should Powell hint at the chance of a 25 basis point rate hike next time round the Euro should remain supported and make its way to the 1.08 mark.