Published on 13.04.2022 14:04
The Euro is under further pressure against the US dollar as we travel through todays European trading session, still reeling from yesterday's release of bumper CPI numbers from the US which all but guarantees an aggressive stance when the US Federal reserve meet to hike interest rates next month.
The US Department of Labor yesterday revealed US inflation figures for March. The Consumer Price Index (CPI), the core inflation indicator, rose by 8.5%, against analysts' expectations for a figure of 8.4% and marks a new 40 year high
y/y estimates. The core CPI, which excludes food and energy items, rose by 6.5%, which was slightly lower than the 6.7% market participants had expected which was a slight bit of welcoming news and this is hopefully a sign that core inflation in finally on the way down.
"Overall, this report is encouraging, at the margin, though it is far too soon to be sure that the next few core prints will be as low; much depends on the path of used vehicle prices, which is very hard to forecast with confidence," said Ian Shepherdson, chief economist at Pantheon Macroeconomics.
"We're sure they will fall, but the speed of the decline is what matters." He added
The figures have now put immense pressure on the Fed to reign in skyrocketing prices and the chances of a 50-basis point hike next month have grown dramatically in light of the recent news which is only going to cause more pain for the Euro as the yield differential against the greenback increases.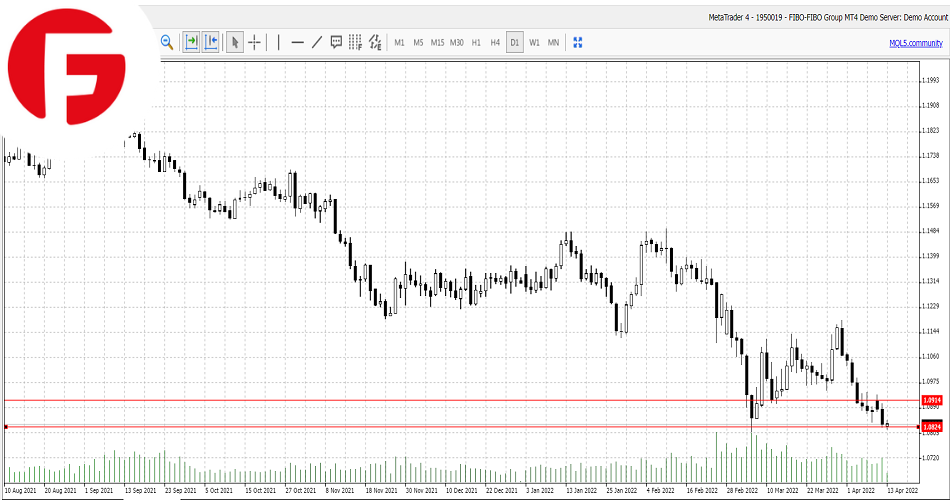 Looking ahead today, there is no major news from both sides of the Atlantic and the major driver for the EUR/USD currency pair will be the continuing conflict between Ukraine and Russia.
Russia is supposably moving more troops to the east for another full-scale offensive and if this is the case, it will mark another dramatic escalation in the war which may drag the Euro to a new monthly low against the US dollar.